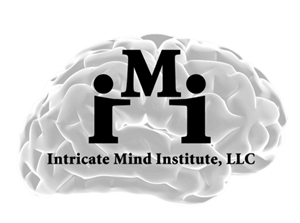 NOW AT A NEW LOCATION!     Find us at:
6336 Greenwich Dr.                              Suite G                                                        San Diego, CA 92122
At IMI, we provide psychological services for individuals with learning differences and psychological health concerns.
Services are open to youth, teens, young adults and adults, in a setting where caregivers and families are involved.  Our services are offered through various health insurance plans, or a fee schedule will be provided.
All services are provided by Licensed and Trained Psychologists, Clinical Social Workers, and Marriage and Family Therapists under the direction of Dr. Mary Baker-Ericzén.
Our clinical staff use evidence-based interventions such as, Cognitive Enhancement Training "Train your Brain," Cognitive Behavioral Therapy (CBT), Applied Behavior Analysis (ABA), Social Skills Training, etc.
As a client, there are many benefits to receiving therapy. These are just some of the many benefits that you or your loved one(s) may realize:
Greater success in life through increased self-awareness and self-advocacy skills
Improvement in interactions with peers, family members, employers, or professors
Reduced stress and symptoms and increased abilities to cope and manage life challenges
 Increased quality of life from learning information and skills individualized to own needs
For more information or to schedule an appointment please contact:       
(858) 205-9809 or office@intricatemindinstitute.com